CONFERENCE CHAIRS
Perfect for conferences and gatherings.
Our experience allows us to propose the Mario Orlando meeting chair, a product of high quality and reliability: the ideal chair for conventions, conferences, assemblies, schools and offices, as well as both indoor and outdoor shows.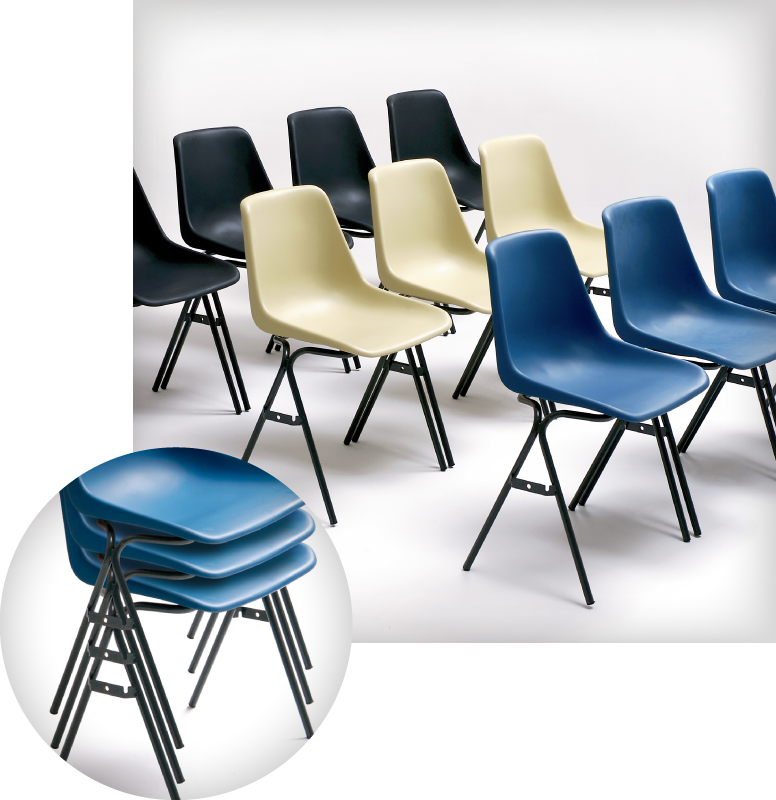 A multifunctional solution.
The Mario Orlando Meeting Chair is a multifunctional solution available for assemblies, schools, offices, public spaces, events, shows, meeting halls, conferences, canteens, conference rooms; it's useful in multiple use cases from small training centres to international meetings.
It is functional, versatile, comfortable, with a sober, essential style. It is easily joined laterally for a linear setup and stacked for an easy storage.
The frame structure is made of tubular steel painted with black anti-scratch epoxy powders, with rubberized bases.
The anatomic seat with backrest is made of
CL1 fireproof moulded polypropylene, available in various colours.
The chair body is made of a 18 mm diameter, heat-coated, black tubular steel structure.
Folding table option,
more than just an accessory.
Our meeting chairs are enhanced with an accessory that adds range to its uses: the folding table. The folding table is an optional that can be added at any time thanks to its special support. Commonly known as writing tablet, the folding table measures 34.5×27 cm.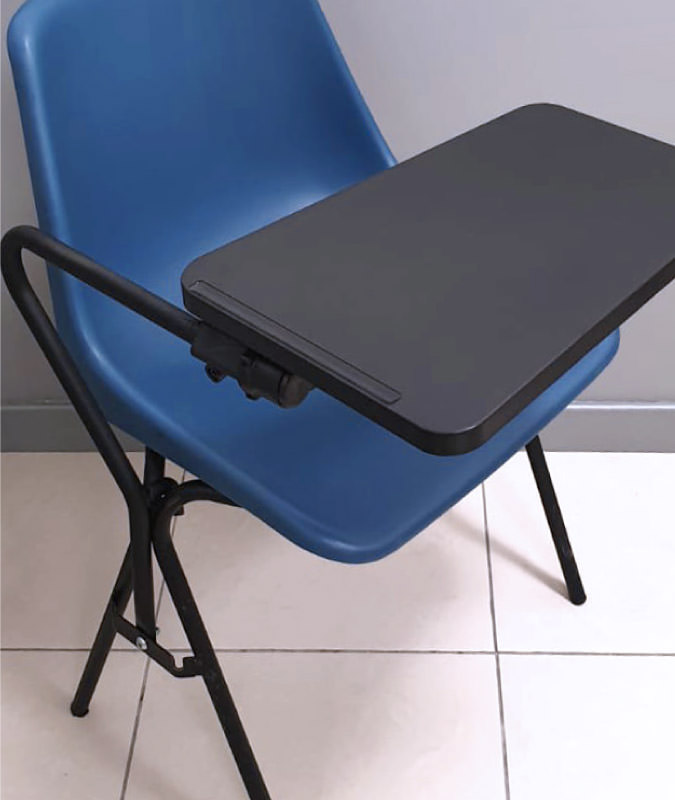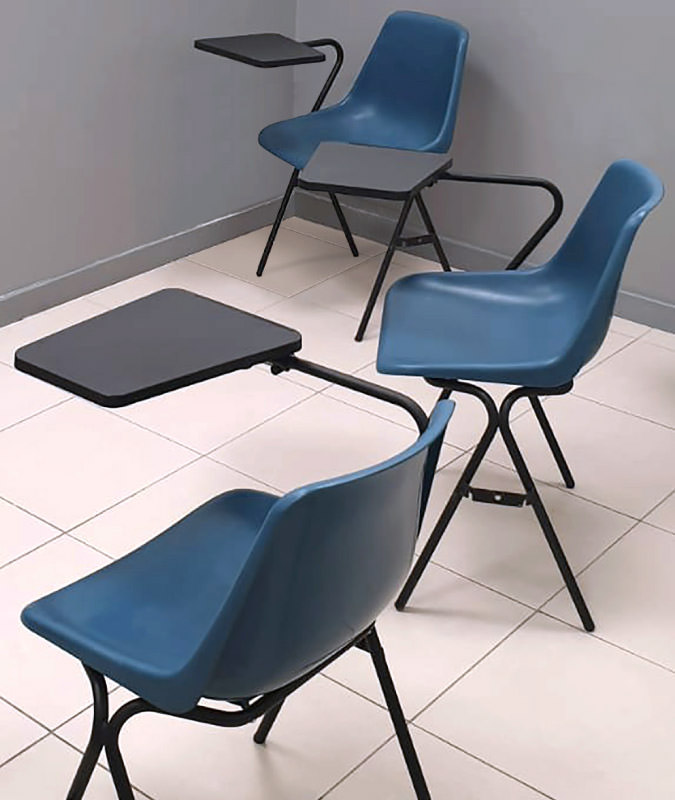 Available colours