METAL BARRIERS
Our effective protections.
We design and manufacture metal barriers for safety in road works and in the organization of public events such as street festivals, concerts, shows, exhibitions, markets, religious events and sport events.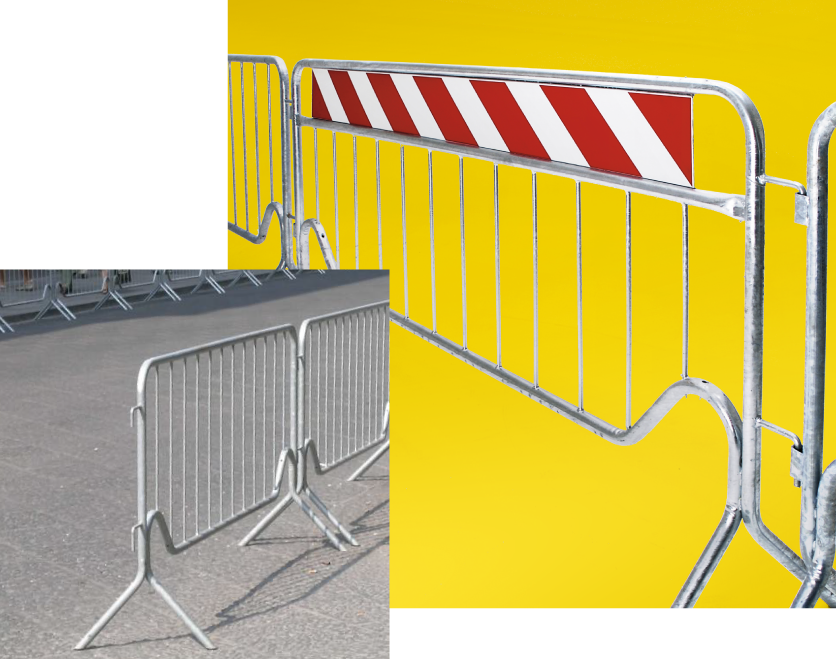 CLASSIC BARRIER
Our classic Mario Orlando metal Barrier is mainly used to delimit paths in total safety, both in linear and non-linear configuration.
Galvanized steel structure
The Mario Orlando steel Barrier is available in packages of 30-part units
Its particular design allows an extremely fast assembly procedure (90° to 270° jointing). Thanks to its easy stacking system it offers a minimum volume for transport and storage.
It can be provided with a customizable mono or double reflector plate on request.
ANTI-PANIC BARRIER
The Mario Orlando anti-panic Barrier is used as a protection device in the proximity of large gatherings areas, such as concerts and sporting events, to secure stages, audio mixers and others.
Robust, secure steel
The anti-panic Barrier structure is made of galvanized steel varnished with a charcoal black epoxy powder coating system.
Easy repositioning is possible with the use of its wheel (two wheels in the door configuration) and it is equipped with a double reinforced bar. A configuration with an internal seat for the security staff is available.
The Mario Orlando anti-panic Barrier, in its variants, is certified by static tests and laboratory tests.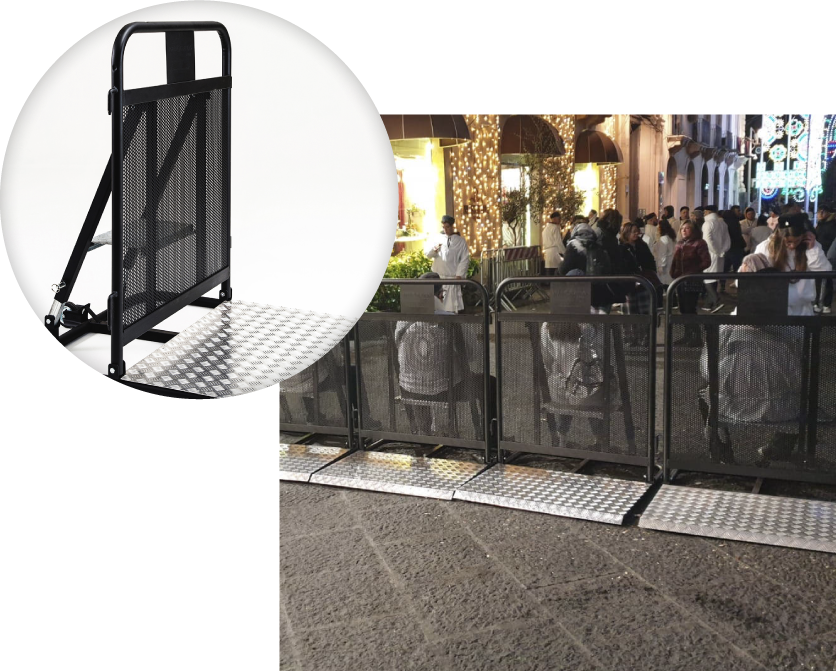 ANTI-PANIC BARRIER
DIMENSIONS
• length 100 cm
• height from the ground 120 cm
• length with base 104 cm
CONFIGURATIONS AND WEIGHT
• Standard: 42 kg
• With Door: 50 kg
• With Cable Holder: 38 kg
• Inner Corner: 30 kg
• Outer Corner: 9 kg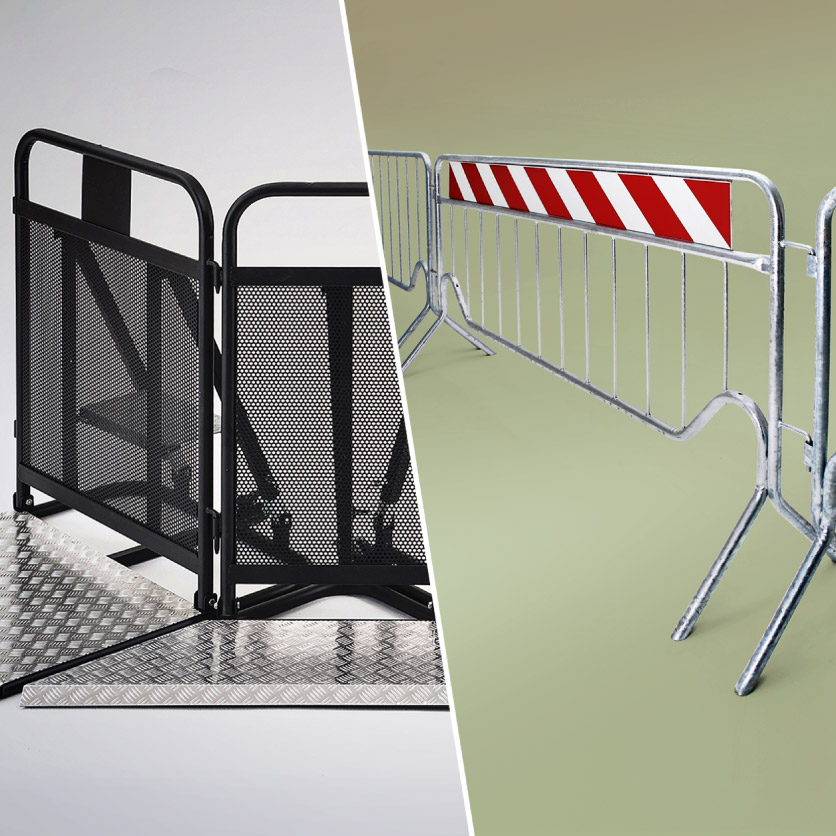 METAL BARRIER
• hot-dip galvanized steel
• weight 16 kg
• length 225 cm
• height 110 cm