TUBE AND CLAMP SCAFFOLDING
The classical scaffolding system.
Particularly versatile, the FAEM1 tube and clamp scaffolding is used mainly in the building, maintenance and restoration of degraded buildings. This product can have a wide area of application as it embraces both the civil and the industrial sector.
An exemplary system
Mario Orlando, leader in the design and production of prefabricated elements used in construction work, always offers ideal solutions for your construction sites.
The utmost attention to safety at work and the quality of the materials and production make this brand one of the best Italian examples.
The use of the Tube and Clamp Scaffolding allows for the possibility of combining or integrating the prefabricated frame Pivot Scaffolding.
Ministerial Authorisation
Ministerial Authorization for prefabricated frame scaffolding prot. n° 32/0001111/MA001.A005 del 15/01/2013.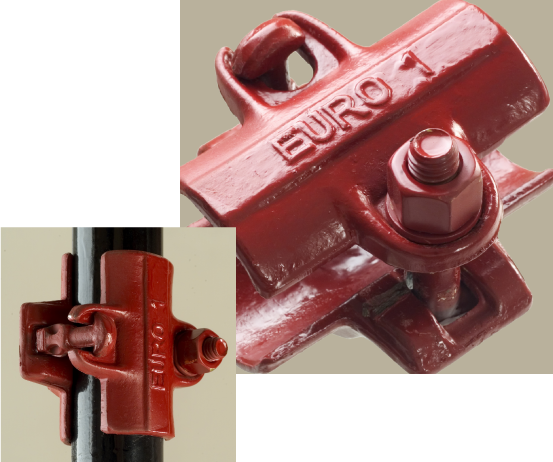 Ever current classical scaffolding
Used in complex architectural works or to build supporting structures to reinforce dangerous buildings in compliance with the rules and regulations in force on safety procedures.
This classical scaffolding system consists in the hooking of the tubular components thanks to metal clamps:
• simple clamp
• swivel clamp
• orthogonal clamp.
The tubes are available in black or galvanized.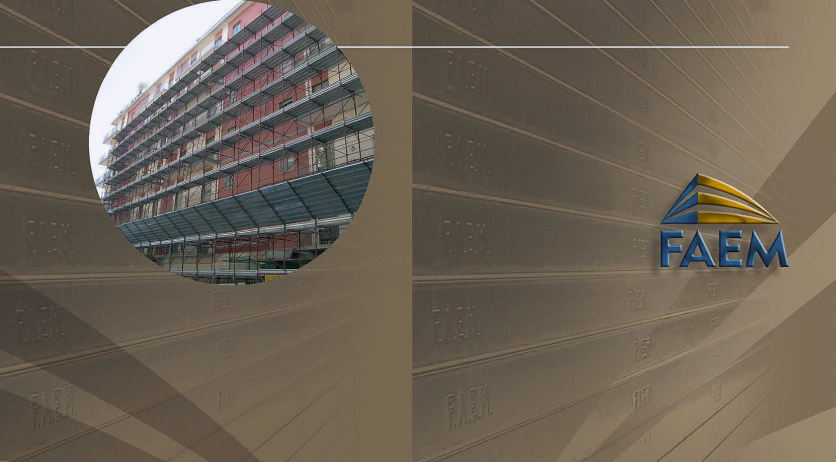 Faem1
FAEM1 is a Mario Orlando brand and characterizes the elements of the Tube and Clamp Scaffolding system.