JOINING PANELS
The ideal system for wooden formwork.
In building, the Mario Orlando Joining Panels offer the ideal solution for the assembly of wooden forms as they are modular, cheap and easy to use.
A robust and durable formwork.
In carpentry, formwork is associated with construction work. It is the mould in which the jet of liquid concrete is poured and sits until it is fully hardened.
Once the position has been set, the formwork will support the material without alterations, showing to be solid and resistant until the reinforced concrete will be able to become "self-supporting".
It's perfect for construction.
The patented Mario Orlando Joining Panel system has proven to offer the best solution for a robust and durable assembly of wooden formwork. It is a modular system,
quick, cheap and easy to use.
In the construction field, it is an innovative solution and it is suitable for the making of wells, lift shafts, tombs, swimmin pools, irrigational canals, cavity walls, ventilated floors, sewers, attics, walls of every kind, plumb or inclined, etc…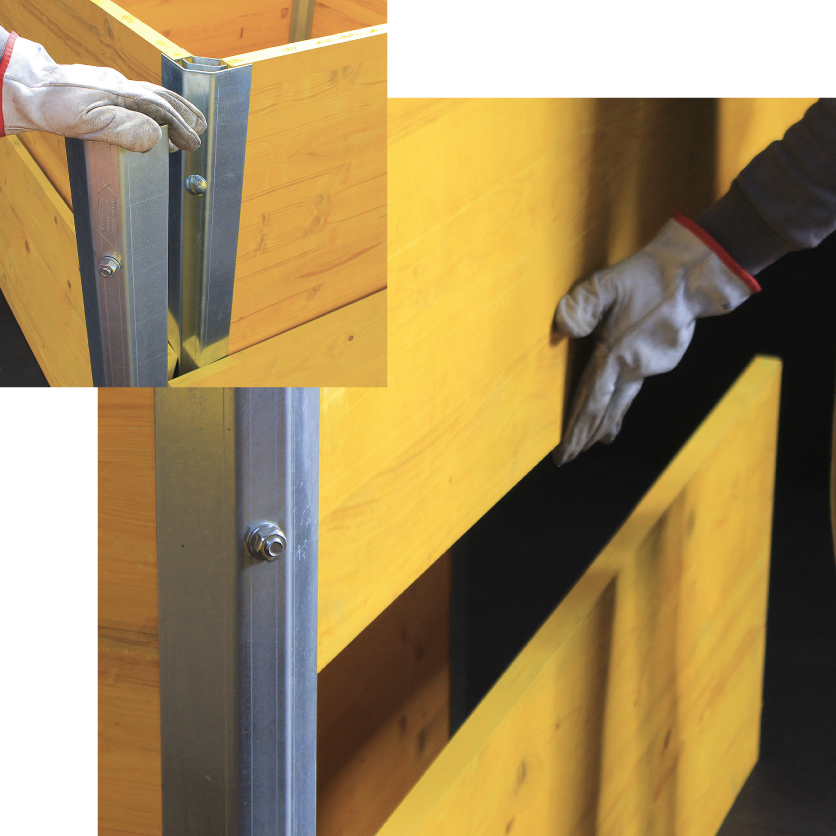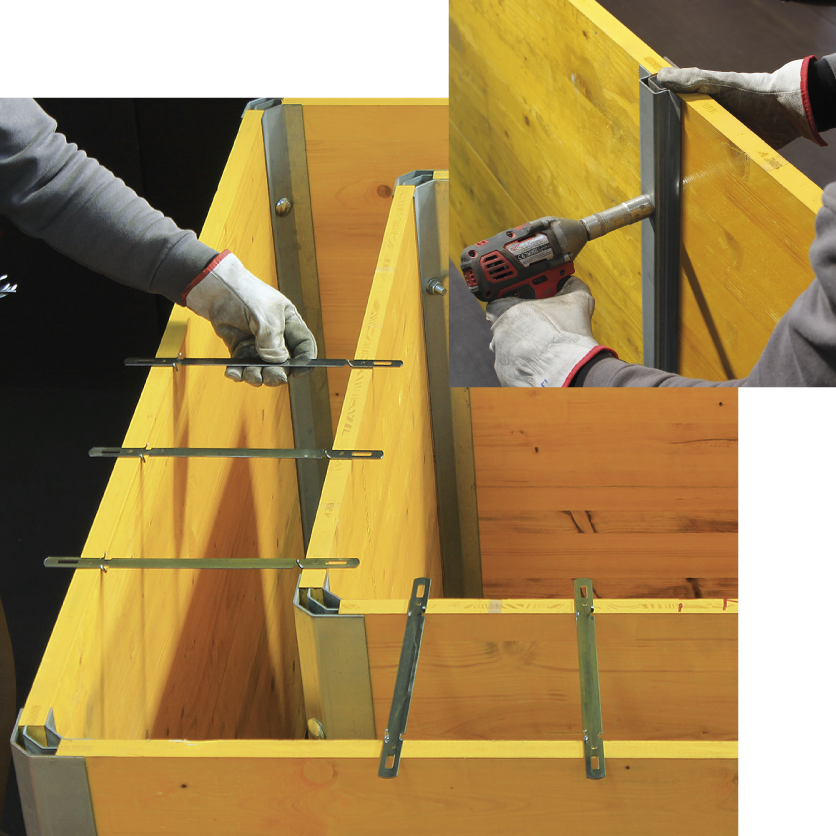 Goodbye old tools.
All the workplace tools which are normally used to assemble traditional formworks (hammers, nails, jigsaws) are completely unnecessary thanks to our JointPanel system: a wrench is all you need, thus granting a higher prevention of work injuries.
Very fast mounting, very long lasting.
Compared to the traditional (construction) formwork, the assembly time and, consequentially, the cost for the personnel are both drastically reduced. The duration of the resistance is instead quadruplicated as the wooden panels are not damaged by nails.
Many good reasons to use JointPanels.
• You save 70% on labour, in terms of time and money
• 400% profit on the duration of the panels
• Reduction of the consumption of wood (and higher respect for the environment)
• Better finishing of the works
• Total recovery and reuse after the usage
Options and benefits
• Straight module
• 90°Angular module
The Mario Orlando JointPanels can have a Straight module and an 90°Angular module. The modules are designed to guarantee the perfect alignment or squaring. Both modules being reversible, co-planar, orthogonal panels or panels having different angles can be joined.
Suitable for exhibition stands
The innovative JointPanel system makes it possible to easily assemble solid stands for fairs, festivals, exhibitions and local markets, as the walls are made by simply joining the wooden panels.