PROPS AND BEAMS
Reinforcement systems for building.
The Mario Orlando system of reinforcement for building floors of every dimension, utilizes patented telescopic metal beams and metal pedal props.
Effortless pedal system.
The Mario Orlando pedal metal prop is easy to implement and it is long lasting as it does not use threads or deteriorating parts.
The workman operates the prop from the base, using both hands and feet, allowing a quick and comfortable prop assembly by a simple press of the pedal. The insertion of a steel pin in an eyehole stabilizes the prop.
Characteristics of the Telescopic Beam
The Mario Orlando telescopic metal beam is made by a 3.00 m beam (weighting 20 kg) and two internal standard beams, 1.50 m long (standard measure), which extend from 3.08 m up to 5.88 m.
By using internal beams of 2.00 m it is possible to obtain a min. extension of 4.08 m to a max. extension of 6.88 m.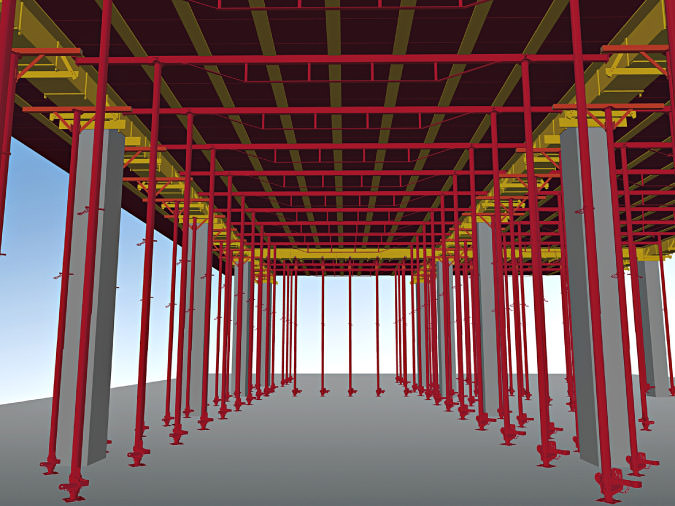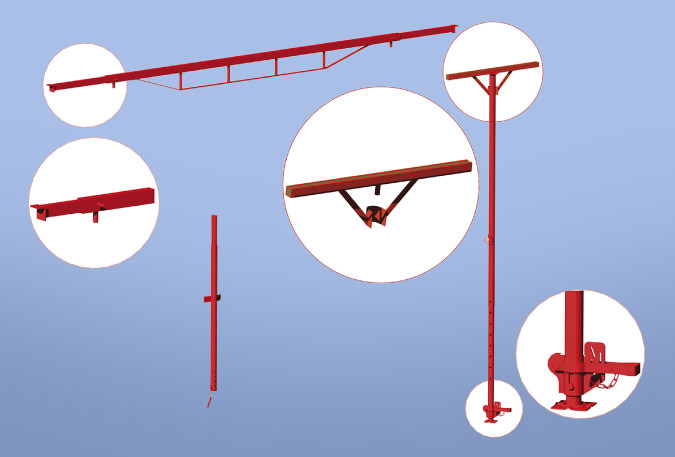 Available Props.
• Cross-welded pedal prop, min. height 2.30 m and max. height 3.80 m, weight 12.50 kg
• Metal foot plate prop, min. height 2.30 m and max. height 3.80 m, weight 11.50 kg
• Wooden cross-vault, length 1.00 m, weight 3.00kg.
Upon request, it is possible to increase the maximum height by using proper extensions.
Examples of the usage of Props and Beams