ELECTION SUPPLIES
Electoral items for Public Bodies.
Throughout the years Mario Orlando has planned a range of electoral products for Public Bodies: Voting Booths, Electoral Bill-posting boards and Electoral Stages.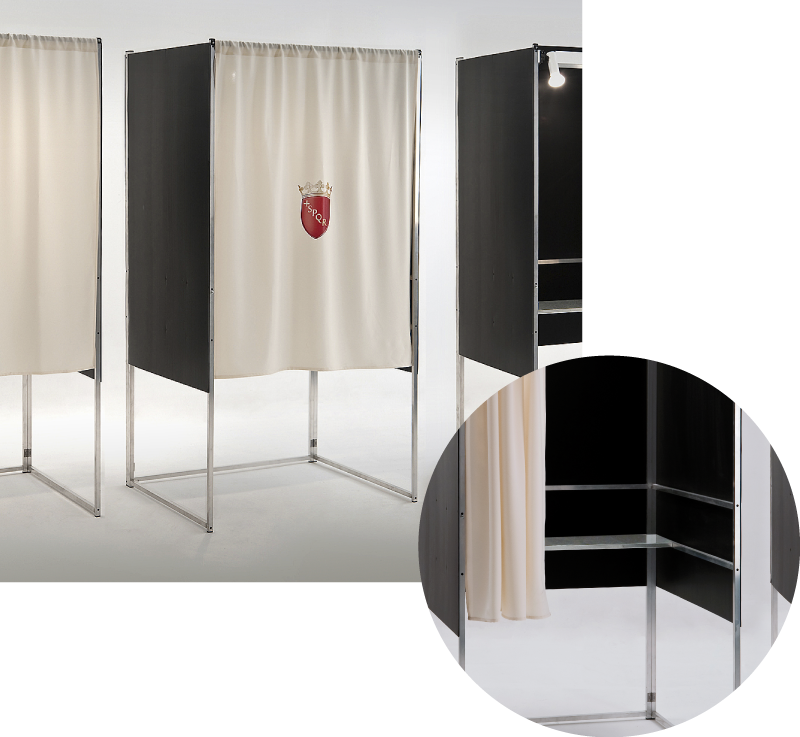 VOTING BOOTH
For a perfect voting area.
The Mario Orlando voting booth has an aluminium structure with three foldable sides to allow easy storage. It is predisposed for the electronic voting system and it is covered with black alveolar propylene panels. They are guaranteed for 12 months and are in compliance with the law EN 1023/00 par 6.2 e 6.3.
Each booth is provided with:
• a galvanized sheet desk long 100×30 cm, to be slotted at a height of 100 cm (80 cm for the disabled);
• a light beige fireproof curtain (optionally customizable with a printed logo);
• internal lighting with tong tester, power cable and switch.
Dimensions: 100×100 cm x 200 cm
Weight: 11 kg
ELECTORAL STAGE
Be up to your political campaign.
The Orlando electoral stage, is made up of the same elements as the ORLANDO modular stage, but it has taller pillars and adjustable base elements in order to create a minimum height of 50 cm which can be increased by using taller pillars.
The exclusive joint system of the components allows an extremely fast assembly (WATCH VIDEO), without using any screws or similar and making both sides of the panel available.
The elements of the platforms are designed to fit the spaces in the most effective way allowing the least obstruction on truck beds and in storage.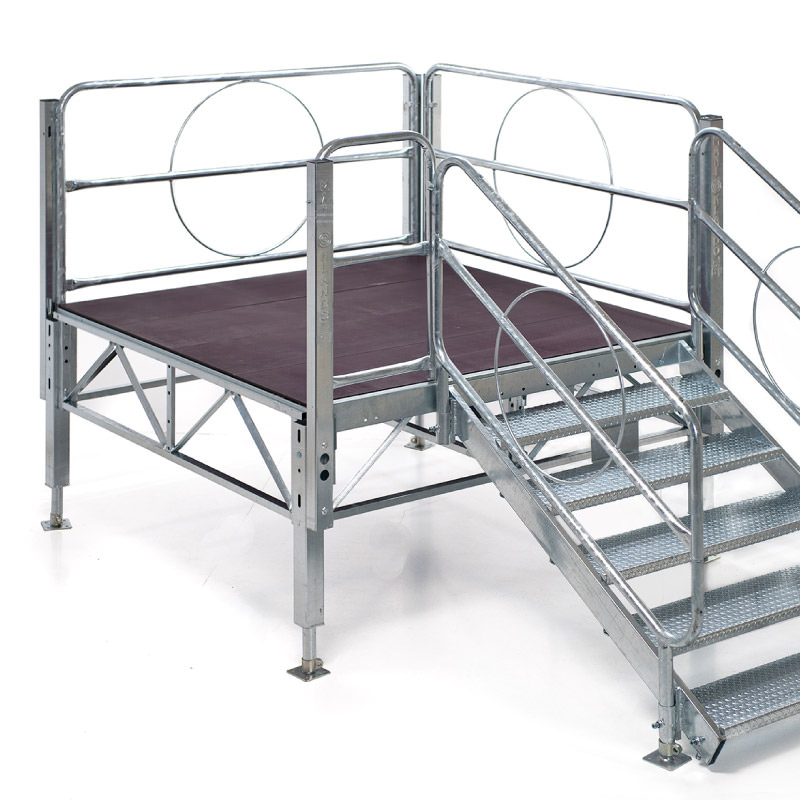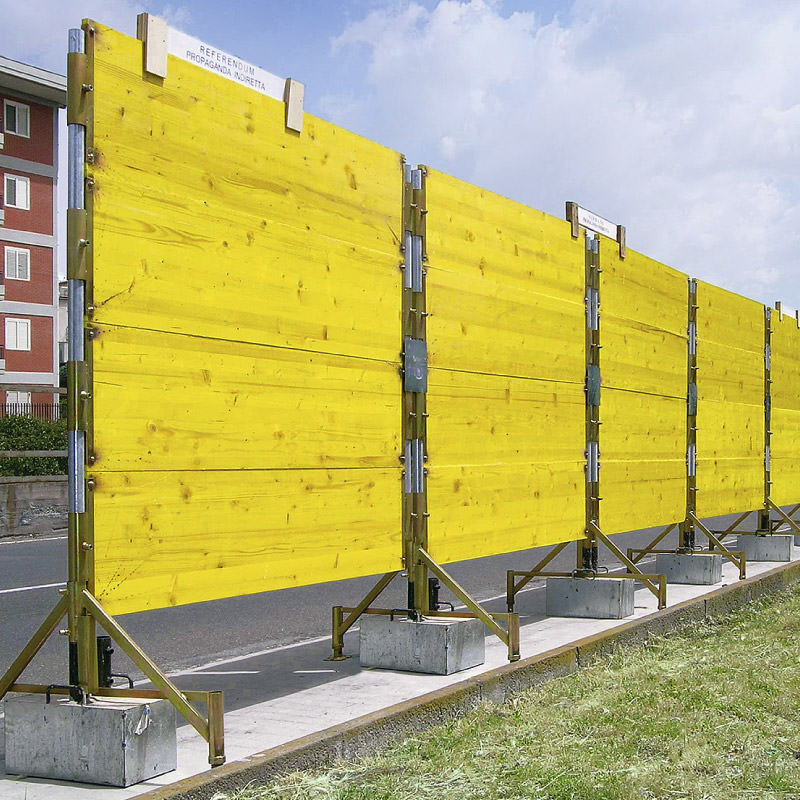 BILL-POSTING BOARDINGS
The right space for your political campaign.
The Mario Orlando bill-posting boardings are made of standard 2×2 m modules to be used in sequence. Thanks to their junctions, they can be placed to foTrm any possible shape, either straight or articulated, thus making them adaptable to every requirement.
Each module – free standing and counter balanced – is made of wooden and galvanized steel panels and can easily be dismantled exclusively by using the appropriate unlocking tool.
The yellow, 27 mm thick, fir-wood panels are bi-facial (they can be used on both sides) and are very resistant to weathering.
Suitable bases in sheet metal and concrete (70 kg each) are assembled by using adjustable screws, permitting use in a range of uneven ground and slopes without any anchorage, thus avoiding damage to the support surface.