CANTILEVER AND NORMAL ROOF SYSTEMS FOR TRIBUNES
Extremely versatile, both permanent and removable
The Mario Orlando steel Roof systems are extremely versatile, ideal for Tribunes (even pre-existing ones), made according to the features of the destination site, with prefabricated elements assembled in our workshop.
The evolution of Roof Systems
Our Steel Roof systems for modular Tribunes are a significant portion of the wide range of Mario Orlando products. Initially born as a complementary product to the modular Tribune, thanks to a design evolution, over the years the Roof systems have been made independent of the tribune structures. This allows the creation of roof systems even for pre-existing tribunes.
Hot-dip galvanized steel
The structures of our Roof systems are made in our workshop by assembling prefabricated elements, with a qualified welding process certified in accordance with UNI EN ISO 3834.
The steel bearing structure is hot-dip galvanized in accordance with UNI EN ISO 1461 which gives the structure a degree of protection that guarantees its durability over time.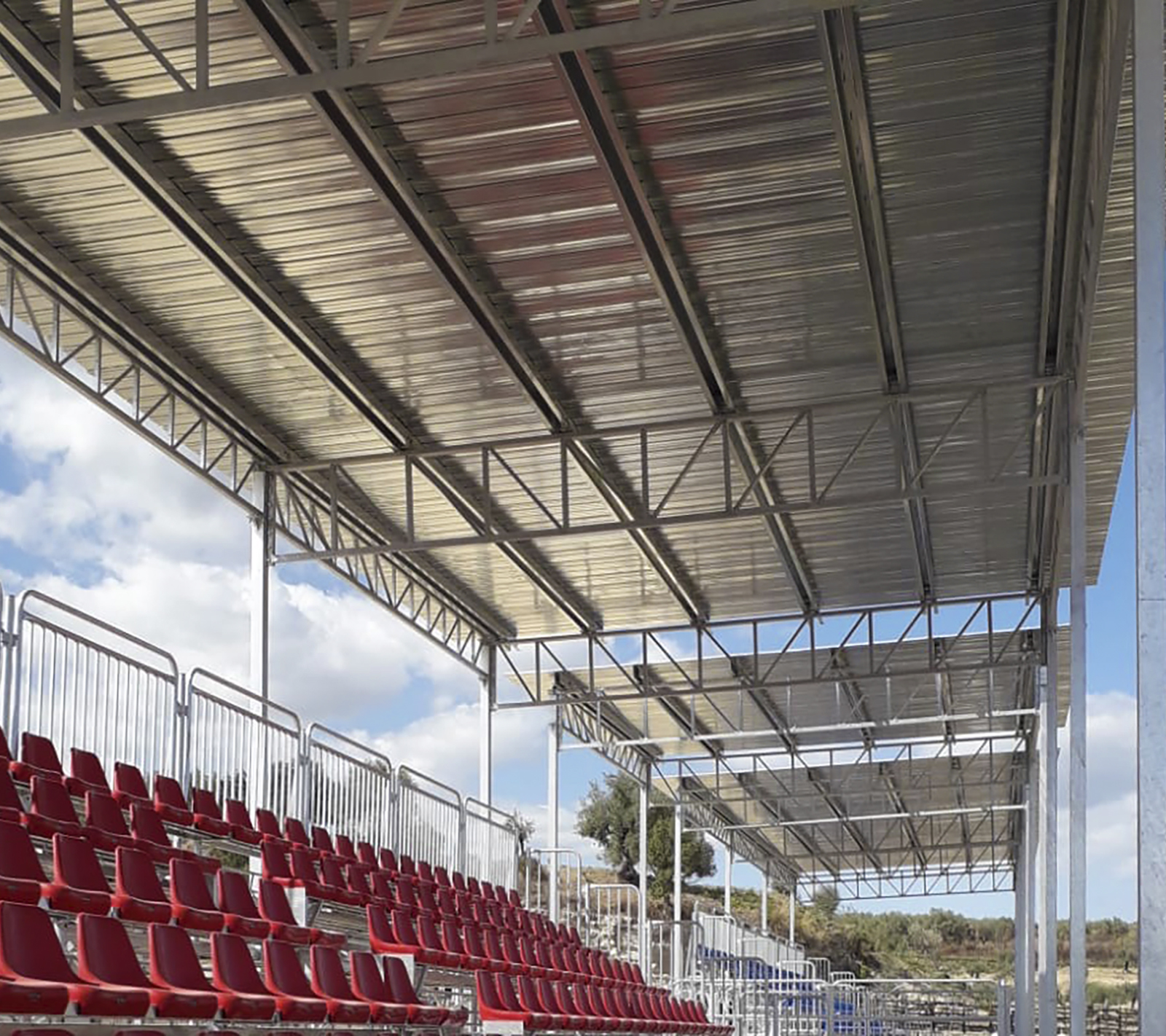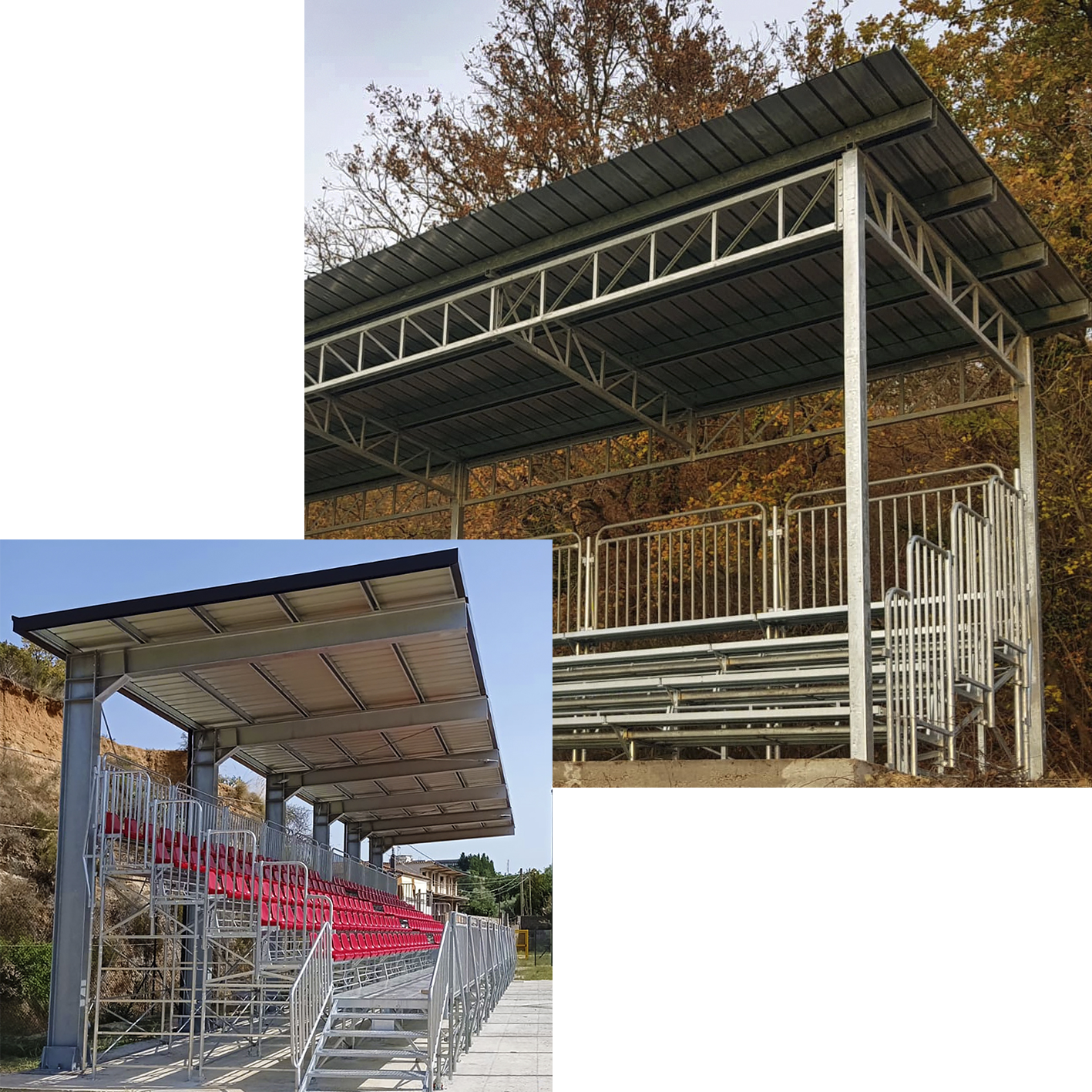 Classic coverings
The Mario Orlando classic covering is characterized by its extreme versatility. Its structure is light, stable and safe, with front and rear pillars.
Our roof systems are designed and manufactured according to the features of the site of installation in order to meet all the implicit and explicit requirements expected both by the customer and the current regulations (NTC and Eurocode).
Advantages of the classic coverings
• cost competitive due to not requiring a demanding foundation;
• installable both permanently and temporarily thanks to special ballasts that guarantee stability and removability.
Cantilever roof
The Mario Orlando Cantilever roof is stable and safe. Main advantage: gives spectators a totally pillar-free view.

Cantilever roofs are markedly more demanding structures, both for the steel bearing structure and for the foundations they require.
Roof cladding
The Mario Orlando Roof systems utilize two different types of cladding:
• Metal cladding – made with galvanized corrugated sheets of the appropriate thickness for the site's characteristics;
• Insulated cladding – made with insulated panels, which are also suitable for the installation of solar panels.